Newcastle United sanction surprise transfer ahead of deadline
Jonjo Shelvey's set to join Nottingham Forest today amid Newcastle United efforts to sign a replacement.
Reacting to speculation linking the 30-year-old with a move to Besiktas, United's head coach said: "I've been surprised at all the speculation. I've got no idea where that has come from. It's certainly not come from us. Jonjo's a very valued member of the squad."
Howe identified Shelvey as a key player for United after taking charge in November 2021, but the former England international has been restricted to just 34 minutes of Premier League football this season by injuries.
Shelvey – who went into the season needing to start three games to trigger a one-year contract extension – missed the start of the campaign after suffering a hamstring injury last summer.
And Howe revealed last month that he was facing a further spell on the sidelines with a calf problem.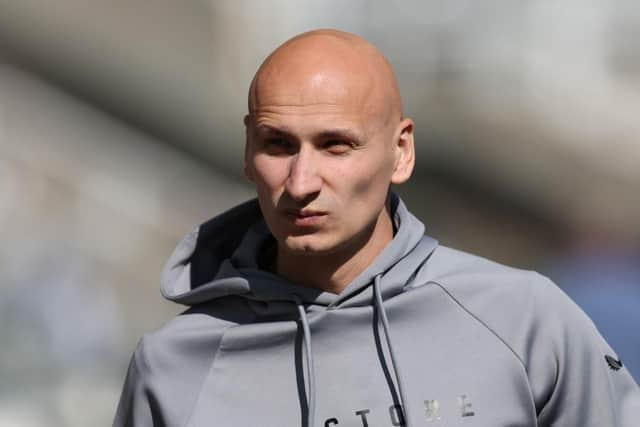 Speaking at the time, Howe said: "I think he's disappointed. Jonjo's a passionate guy. He lives for football, he lives for that feeling of playing and showing his skills on a weekly basis.
"So that's a big driver in his life, and when he's not able to do that physically, it's a big thing taken away from him. I think, initially, huge disappointment from him. We're currently supporting him.
"I saw him yesterday, and had a good chat with him. He's a lot more positive now about the future, really focusing on the future.
"Although the time period is lengthy, it's not a long-term injury. There's a lot to be positive about."
Shelvey has made 202 appearances, and scored 18 goals, for United since joining from Swansea City in January 2016.
Newcastle are looking to recruit a replacement on loan, and Howe will be asked for a transfer update when he speaks to the media this morning ahead of tomorrow night's Carabao Cup semi-final second leg against Southampton.