The very last thing Newcastle United head coach Eddie Howe will do this season
Remember the days before smartphones when match-going fans had to pick up a copy of The Pink for their first glance at the day's results – and the league table?
I fondly remember leaving St James' Park after a Newcastle United win – and picking up a freshly-printed paper.
And it was later a privilege to write for The Pink – and call in copy from games – during my time at Thomson House.
The sports paper, which was on the streets less than an hour after the final whistle following a Saturday afternoon game, sold thousands more copies after a win.
It wasn't so popular after a defeat, or during the bad times.
Like most supporters, I would first turn to the back page after a positive result. It was hard to stop looking at the table in the good times, not least during Kevin Keegan's first spell as manager when the club was challenging at the top end of the league.
These days, fans, thanks to mobile phones, can look at results and tables, as well as news headlines and tweets, as they walk away from the stadium.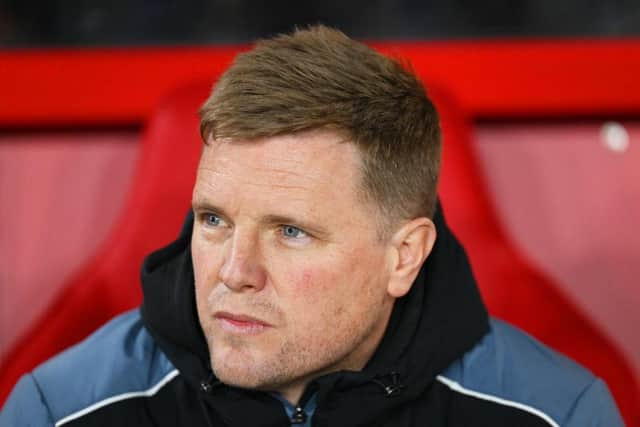 Technology – and changing kick-off times – killed off the many Saturday sports papers which had, for generations, brought supporters results and reports.
Thankfully, the Premier League table has made good reading this season in digital form for Newcastle fans.
If The Pink still existed, Howe wouldn't be turning to the back page.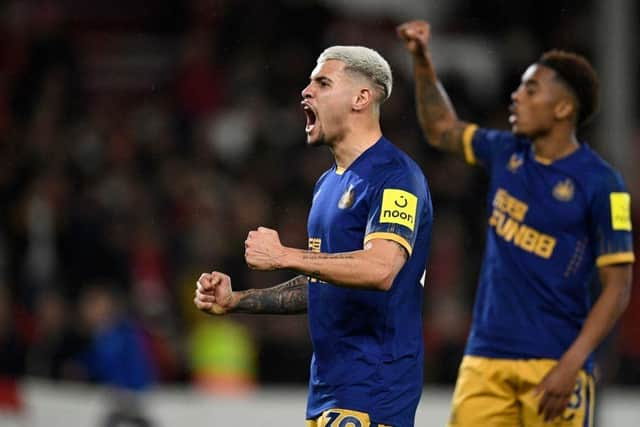 Since joining the club Howe has maintained that he does not look at the league table, and United's head coach was asked if moving up a place after this month's 2-1 home win over Wolverhampton Wanderers had given him and his players a "psychological boost".
Not surprisingly, his stance hadn't changed.
"I haven't had time to look at the league table," said Howe. "I'll glance over it, but that's not the most important thing at this moment in time. The most important thing is that everyone leaves the stadium feeling good – and excited for the next game."
So when does Howe – who led the club to an 11th-placed finish last season – look at the table?
"There's not a time of year to look at the league table until it's all done, in my opinion, because you can waste so much time looking at results you need – and all this nonsense," added Howe.
"It's about trying to make sure the team plays at the best level that it can as consistently as it can."
And Howe and his staff will be looking ahead to the next game – and not back to the table after their last fixture.