Tranmere Rovers boss issues 'rallying call' to supporters ahead of Carabao Cup clash with Newcastle United
Newcastle United could be in for a tough night if Prenton Park is 'rocking' tonight.
Published 24th Aug 2022, 07:00 BST

- 2 min read
Newcastle, who were defeated by Cambridge United in the FA Cup earlier this year, know all too well about giant-killings and will be hoping to avoid a repeat this time around.
Micky Mellon's side were defeated 2-1 by Newport County, who themselves gave the Magpies a Carabao Cup scare two seasons ago, at the weekend.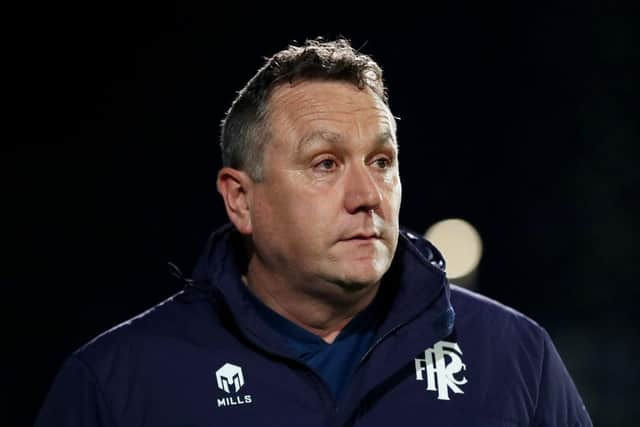 However, Saturday's defeat will have no bearing on the outcome tonight and Mellon is hoping the Tranmere supporters can act as a '12th man' this evening.
Mellon said: "It's fantastic for the club as we're well used to having these big games at Prenton Park and we all know the atmosphere these big games bring.
"When you have them you're hungry for more so now we've got another one coming, it's great for the supporters because you have that excitement knowing what it's going to be like at Prenton Park.
"In terms of the teams and the players, we can't really get involved in that, unless we're trying to use it to galvanise ourselves and get more out of ourselves because of the atmosphere. That's all we can use it for because we have to concentrate on playing.
"But certainly for the football club it is terrific when you get clubs like Newcastle coming to town."
Mellon is expecting his supporters to be at it from the get-go tonight and is hoping they can make it a 'tough' evening for Eddie Howe's side:
"They always do, it's just that there will be more numbers now so the ground will be rocking.
"It's a given that when a Premier League team comes to town, the atmosphere starts from minute one regardless, so we will have that [behind us] as well, rather than trying to find an atmosphere from the way we're playing. The atmosphere will be through the roof from kick-off.
"Hopefully we will be able to tap into that and fight hard for them and get some kind of foothold in the game and try and give Newcastle a real tough welcome to the Wirral."