Constance Marten & Mark Gordon: What latest police update said in full as search for baby continues
The full statement from Metropolitan Police as the search for the baby of Constance Marten and Mark Gordon enters its second day.
Metropolitan Police has asked for a 36-hour extension as police continue to question Constance Marten and her partner Mark Gordon as the search for their baby goes into a second day. The couple were arrested in the early hours of Tuesday (February 28) - almost two months after the search for the couple began.
Below is the statement from the Det Supt Basford in full:
"I can confirm that Constance Martin and Mark Gordon remain in custody after an application for the extension of their detention for a further 36 hours has been sought from Brighton Magistrates' Court. The police searches for the baby continue; we must consider that the baby has come to serious harm.
"Detectives from the Met's Specialist Crime Command are now leading enquiries to locate the baby because of the resources, technology and expertise available to them in very complex investigations.
"This is a hugely difficult and painstaking search operation covering a vast area of some 90 square miles. We are using every resource we have at our disposal to find the baby; the police helicopter, sniffer dogs, thermal imaging cameras and drones are being used to assist Met and Sussex Police officers who have worked through the night into today.
"Specifically we have conducted searches in Newhaven and open areas to the east and north of Brighton including the South Downs. Members of the public can expect to see search teams working over the next few days. Support from the public has been vital during the course of the investigation so far and will continue to be.
"I would reiterate that members of the public can help us by remaining vigilant, and reporting any suspicious behaviour or items found in their gardens, outbuildings and sheds, between 8 January and Constance and Mark's arrest.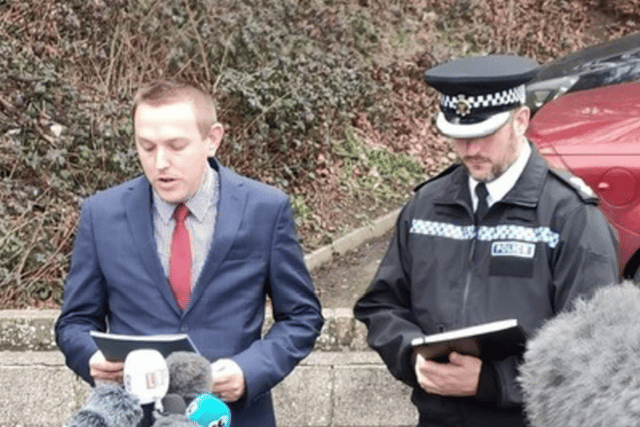 "Equally if you are out walking in these areas and you discover something you think we should know about, please don't hesitate to contact us, no matter how insignificant it may seem.
Before their arrest, the last known sighting of Constance and Mark was in Newhaven on Wednesday, 8 January.
"I'm therefore reiterating the appeal to members of the public between Brighton and Newhaven to report any potential sightings, or information about where they may have been sleeping, to the investigation team.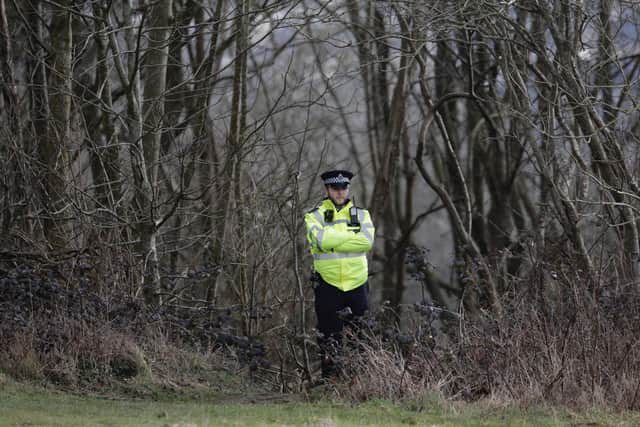 "Anyone with any sightings or information that could assist the search is asked to call the Met police incident room on 0208 3453 865 or 999 with anything they believe may be significant."
What we know so far
The search for Marten, 35, and Gordon, 48, began on January 5 after their car was found on fire and abandoned next to the M61 in Bolton. Inquiries revealed that Marten had given birth recently but had not been assessed by medical professionals.
Marten is from a wealthy aristocratic family but has lived an isolated life with Birmingham-born Gordon since she met him in 2016.
The couple were stopped several weeks after disappearing, with sightings reported in Liverpool, Essex and south London. A member of the public who had seen media reports of the couple dialled 999 after spotting them withdrawing cash from a convenience store in Hollingbury Place.
Police arrived around six minutes later before detaining Marten and Gordon at Stanmer Villas. Since then, hundreds of officers have been searching the surrounding area for the baby and a helicopter, sniffer dogs, thermal imaging cameras and drones have also been deployed.