Women's winter running shoes UK 2023: 10 of the best ladies' trail running shoes from On, Adidas, Saucony
Our selection of the best women's trail running shoes won't let wind, rain or snow slow you down outdoors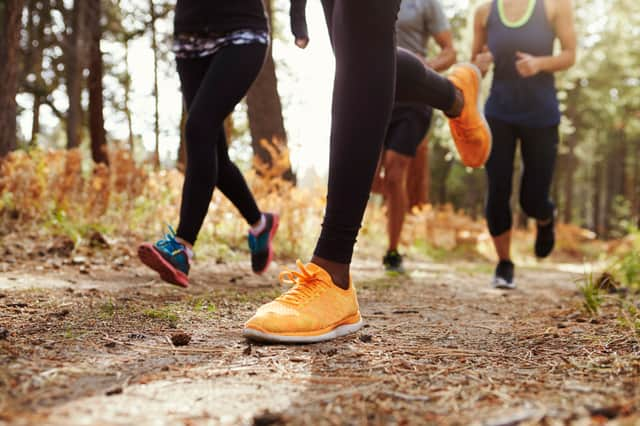 This article contains affiliate links. We may earn a small commission on items purchased through this article, but that does not affect our editorial judgement.
Love to run off the beaten track in the winter months? A great pair of cold weather trail running shoes is a must. Whether you're a seasoned trail enthusiast or are just getting started with off-tarmac routes, trail running shoes really are worth the investment – they're designed to be more rugged, grippy and weatherproof than on-road running shoes. And some models really stand out once temperatures drop, keeping you warm and dry even if you want to tackle trails in ice and snow – so there's no excuse not to head out the door to get some miles in.
Best women's winter running shoes at a glance
The best trail running shoes offer good grip, with deeper lugs (the indentations in the sole of the trainer) than a road shoe, so that they can tackle ice or slick muddy surfaces and help you move quickly and confidently on uneven terrain. Some trail shoes are also waterproofed with technology such as Gore-Tex, and a trail shoe with a waterproof fabric membrane will keep your feet dryer and warmer for longer, so weatherproof designs are highly recommended for winter.
Don't forget to check the fit of your new shoes. Cushiony inner soles and tough but bouncy outer soles will keep you running in comfort over long distances, and your new shoes should feel roomy at the toes and supportive at the heel, with no tightness or pressure anywhere when the shoe is laced up.
Expect to pay around the £100 mark for a decent pair of trail running shoes, although we've also included two good options for tighter budgets in our round-up of the ten best winter trail running shoes for women.
Read more of our exercise gear coverage