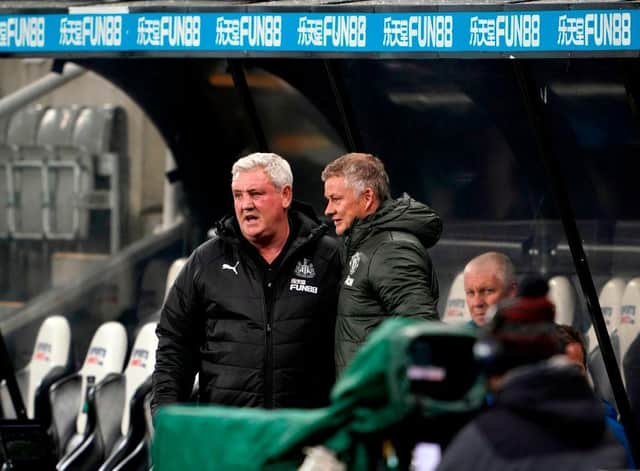 Steve Bruce and Ole Gunnar Solskjaer.
The game was level until Bruno Fernandes netted in the 86th minute – and two more goals followed to give the visitors a deserved victory.
Bruce felt that his team was a threat – David de Gea made a superb save to deny Callum Wilson in the second half – and Newcastle's head coach was unhappy with the defensive work of his team, especially in the final few minutes.
"For me, our problems were without the ball," said Bruce. "I thought we could have done a bit more defensively, if I'm being brutally honest. I always thought we were a threat on some of the occasions we got (forward), and I remember the great save. When you play against great teams like that, who knows if you take one of them?"