Eddie Howe reveals why Newcastle United's Allan Saint-Maximin was left out of starting XI
Eddie Howe's explained his thinking after leaving Allan Saint-Maximin out of his Newcastle United starting XI.
Anthony Gordon, picked ahead of Saint-Maximin, made his full debut in the game, which was decided by goals from Phil Foden and Bernardo Silva.
Howe was asked about his decision to leave Saint-Maximin out of his starting XI after the Premier League fixture.
"I think all decisions are difficult in selection with the quality of the squad we've got," said United's head coach. "They're tough calls. But I don't want to become fixated with playing one team.
"I think we're in a moment now where we have the strength in depth to change our starting line-up. Without predicting the future, I'd like the flexibility to rotate, keep players fresh – and also to use the bench.
"Today's plan was to use the bench and get fresh players on the pitch, so we could execute the high-intensity game we felt we needed to be competitive in the match."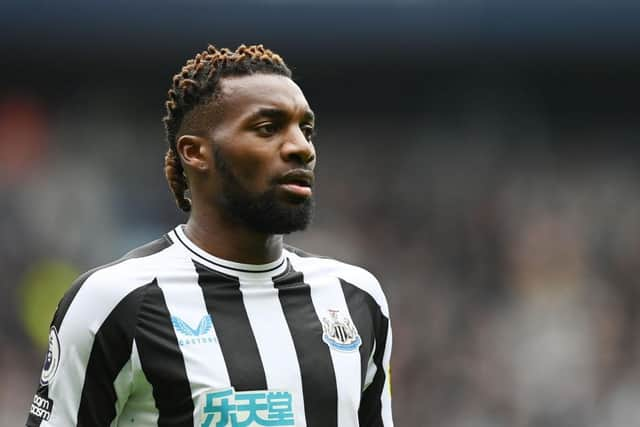 Gordon, signed from Everton in a £45million in January, was replaced by Saint-Maximin in the 62nd minute. The 22-year-old had slipped when presented with a first-half chance.
"He's settling well, and I thought he played well today," said Howe. "He had some really good moments. I probably wanted him to have the ball more, to be honest. As a team, we maybe needed to supply the ball to our wide men a little bit quicker. But Anthony can be pleased with his work."