Eddie Howe's Newcastle United injury update amid Bruno Guimaraes concern
Eddie Howe issued an injury update on three Newcastle United players after the club's defeat at the Etihad Stadium.
Asked for an injury update, Howe said: "There were a couple of knocks, but I don't know 100%. I thought Bruno was maybe showing the effects of that knock he had on the ankle last week. But I don't think there's any long-term problem there, and Joe got a stamp on his foot."
Meanwhile, Schar had taken a blow to the head against Manchester United in the Carabao Cup final at Wembley.
United's head coach said: "Fabian took a nasty knock to his eye. He had a nasty cut and bruise around that area. He did some tests with the doctor during the week, so quite early in the week, he wasn't going to be available."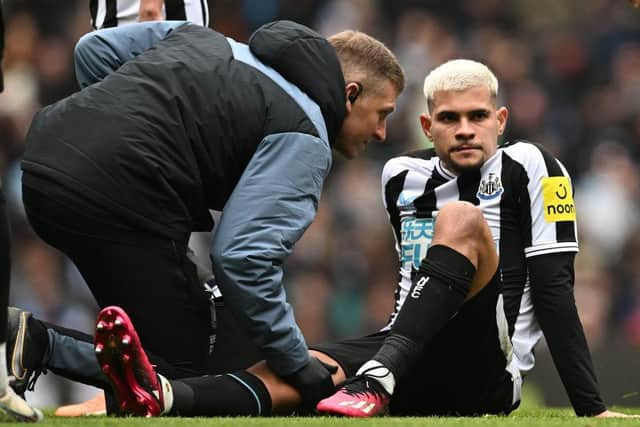 "I don't think Fabian's (concussion) history is part of my thinking, but the doctor who has been with us a long period of time knows Fabian's history," said Howe. "That's all taken into account with the concussion protocol, that we will follow to the letter."