Steve Bruce drops Newcastle United selection hint ahead of Tottenham Hotspur
Miguel Almiron's in line for his first Premier League start of the season.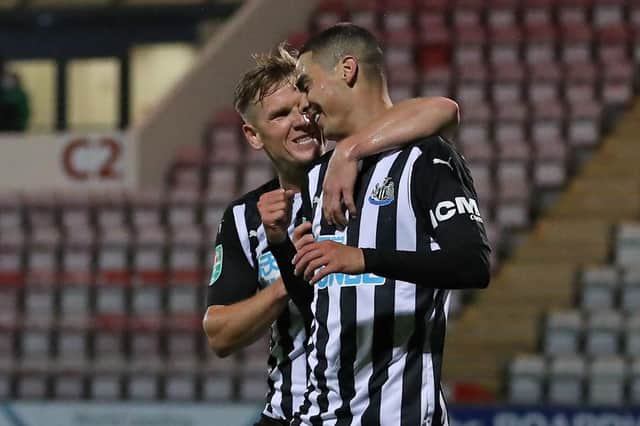 "Sometimes, you have to make decisions which really upset you," said Bruce. "I think everyone knows what I think of Almiron. He's a manager's delight, and a very good player.
"He's extremely unlucky that he didn't start the season, but I picked the team I thought was capable of getting a result at West Ham. In hindsight, maybe I should have brought him back against Brighton, but hindsight's a wonderful thing."
However, United's head coach is wary of starting Fraser so soon given that the winger last started a game in March.
"He's played two and a half hours in the last week," said Bruce. "It's still early, and I think we've got to be careful with him, because he hasn't played or even trained for a long time.
"I'm a bit guarded with him, because his game is all about pace and being explosive."
Meanwhile, Bruce was pleased with the response of his team to the Brighton defeat.
"They certainly did everything that was asked of them," said Bruce. "They've certainly done their bit – let's hope I do my bit by picking the right team.
"It was the attitude to put it right from the squad which was evident from the first whistle. On an awful evening with no crowd, it's easy to be sucked in and not do it right. Thankfully, what should be a given was a given.
"They all worked extremely hard, and got their rewards for it. From the first minute to the last we were very good – that's the reaction you want after the weekend."