What Paul Tierney told Newcastle United assistant coach Jason Tindall in referee's room
Jason Tindall and Steve Cooper were called into the referee's room at the half-time break at the City Ground.
Elliot Anderson had had a second-half header controversially disallowed by referee Paul Tierney for offside following a pitchside VAR check.
The first half, which saw Isak cancel out an opener from Emmanuel Dennis on the stroke of half time, had been punctuated by fouls. Former United midfielder Jonjo Shelvey was warned about his conduct following three first-half fouls on Bruno Guimaraes, while Newcastle defender Dan Burn was booked for dissent later in the half.
Tierney had called Tindall, Eddie Howe's assistant, and Forest head coach Cooper into to his room at the break as there had been "too much complaining" on the pitch in the first 45 minutes.
Asked if he had been called into the referee's room at the break, Cooper said: "Yeah, me and the assistant manager of Newcastle.
"I think me because I was the closest there. He just wanted us to speak to our teams, and just to settle down. He felt that there was too much complaining going on. Pretty standard stuff, really."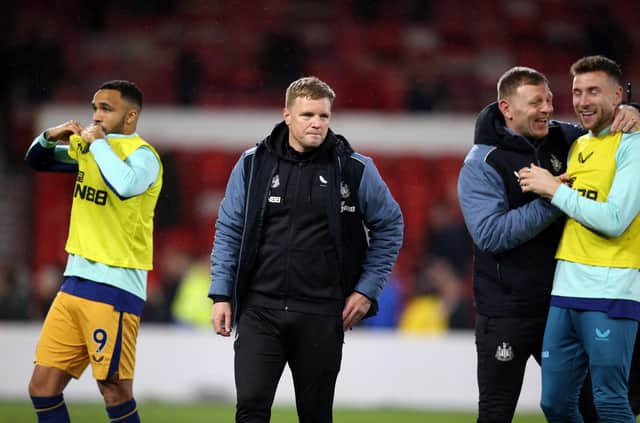 Cooper added: "The referee wanted us to speak to our teams at half-time just to say to behave a little bit better on the pitch. No drama."
"I didn't think they would whinge as much as they did on the pitch," said Shelvey. "But it's a game of football. I represent this football club now. I'll give it my all. But, yeah, a lot of whingebags in their team."
Cooper wouldn't be drawn on Shelvey's comments. He said: "I'm not going to get into that."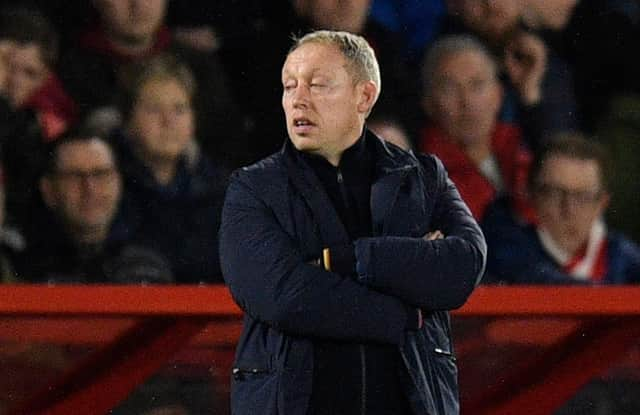 "That's a good expression," said Newcastle's head coach. "It's a difficult one. On the pitch, even I don't know quite what goes on there. Certainly, I've only got positive things to say about Jonjo."